UTVs have become increasingly popular for plowing snow and other outdoor activities due to their versatility and power. With the right model, you can easily tackle heavy snowfalls with ease. With so many options on the market, it can be difficult to decide which UTV is best for your needs.
In this article, we will discuss some of the best UTVs for plowing snow, as well as their features and benefits. We will also look at some of the different types of UTVs available so that you can make an informed decision when selecting the best model for your needs.
Reviewing the 5 Best UTVs for Plowing Snow
UTVs (utility terrain vehicles) offer a convenient and powerful way to plow snow. We look at the different types of UTVs available on the market and how they can help you clear your driveway or other areas quickly and efficiently.
1. Polaris Ranger XP 1000 NorthStar Edition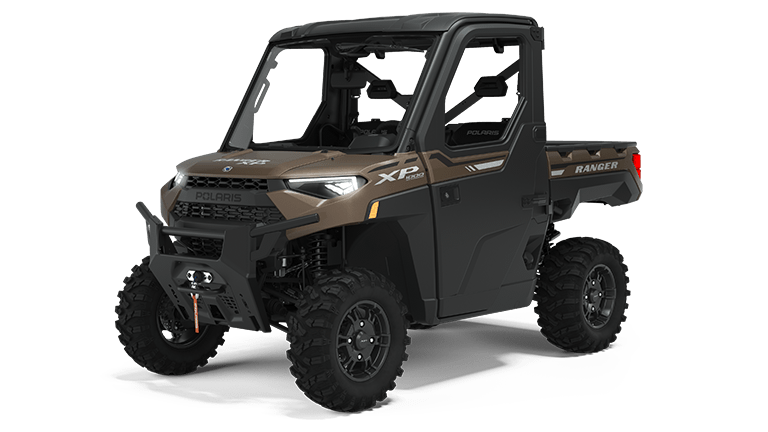 With its powerful engine, four-wheel drive system, and comfortable cab, you'll be able to get the job done quickly and efficiently. It's also equipped with a heavy-duty steel plow blade that can handle even the toughest snow drifts.
Plus, it has a heated cab so you can stay warm while you work in cold weather conditions. If you're looking for a reliable machine to help you tackle winter weather tasks, then the Polaris Ranger XP 1000 NorthStar Edition is an ideal choice.
Additionally, the NorthStar Edition features an intuitive dashboard and a variety of features that make it easy to use for anyone.
Pros
High-performance 1000cc engine
Durable and rugged design
Comfortable seating for three people
On-demand 4-wheel drive system
Large payload and towing capacity
Many available accessories and attachments
Good off-road capability
High ground clearance
Cons
Requires premium gasoline
Noise level may be high
The cab enclosure and heating system can drain the battery quickly in cold weather.
---
2. Kubota RTV-XG850 Sidekick
The Kubota RTV-XG850 Sidekick is an all-terrain vehicle that is perfect for plowing snow. It has a powerful 851cc engine, 4WD, and a hydraulic system that makes plowing snow easier and more efficient. The cab is spacious enough to fit two people comfortably, plus it has an adjustable suspension system so you can adjust the ride height for different terrain.
The UTV also comes with a power tilt cargo bed that makes loading and unloading equipment easier and faster. With its powerful engine and adjustable suspension, this vehicle is the perfect vehicle for plowing snow in any condition. It is also equipped with features such as 4WD, power steering, and adjustable suspension to provide you with maximum control when plowing snow.
Pros
Fitted with 24.8 horsepower, a three-cylinder diesel engine provides plenty of power for heavy-duty tasks.
Built with a rugged steel frame and high-strength plastic body panels that can withstand rough use and tough work environments.
Fitted with a comfortable operator's seat with a high backrest and armrests, making it easy to use for long periods.
Cons
Premium utility vehicle, hence it comes with a premium price tag
Has a towing capacity of only 1,300 pounds, which might not be enough for some heavy-duty tasks.
The limited cargo bed capacity of 600 lbs
3. Can-Am Defender HD10 with tracks
The Can-Am Defender HD10's powerful engine and durable tracks provide unmatched performance in all weather conditions. It is designed to handle the toughest terrain and can easily plow through deep snowdrifts.
With its high ground clearance, it can easily navigate over obstacles and make your job easier. Plus, its adjustable suspension allows you to customize it to your specific needs so that you can get the job done quickly and efficiently.
The Defender HD10 is also equipped with a full range of features, such as heated seats, a rearview camera, and an adjustable suspension system that allows you to adjust the ride height for maximum comfort.
Pros
Tracks provide excellent traction in deep snow, mud, and other challenging terrain, making it easy to navigate through these conditions.
The wide track design of the vehicle provides increased stability, making it less likely to tip over or roll in rough terrain.
Tracks can be easily removed and replaced with wheels, allowing you to switch between tracks and wheels depending on the terrain you're driving on.
Cons
The tracks add weight making it more difficult to handle at times.
The tracks may limit the top speed of the vehicle, making it less suitable for high-speed driving.
---
4. Kubota RTV X1100C
The Kubota RTV X1100C is a powerful and reliable utility vehicle designed to tackle the toughest jobs. Whether it's for plowing snow, hauling cargo, or simply getting around on the farm, this vehicle is up to the task. With its powerful engine and robust design, the UTV is perfect for tackling any job you can throw at it.
It's ideal for plowing snow with its high ground clearance and a four-wheel drive system that allows it to traverse even the roughest terrain. With its impressive power and agility, you can count on this machine to get you through any winter storm with ease.
The Kubota RTV X1100C is a reliable workhorse that will make short work of any snow plowing job.
Pros
Durable construction and reliable performance
Powerful 24.8 horsepower diesel engine
Spacious comfortable cabin with both heating and air conditioning
Options to attach various attachments like plows and spreaders
Decent ground clearance and clubbed with a four-wheel drive feature make it great for off-roading
Cons
Heavier weight and larger size may make it less maneuverable in tight spaces
A limited top speed of 25 mph may not be suitable for some commercial or industrial uses
The relatively low payload capacity of 1,100 pounds
5. John Deere Gator 825i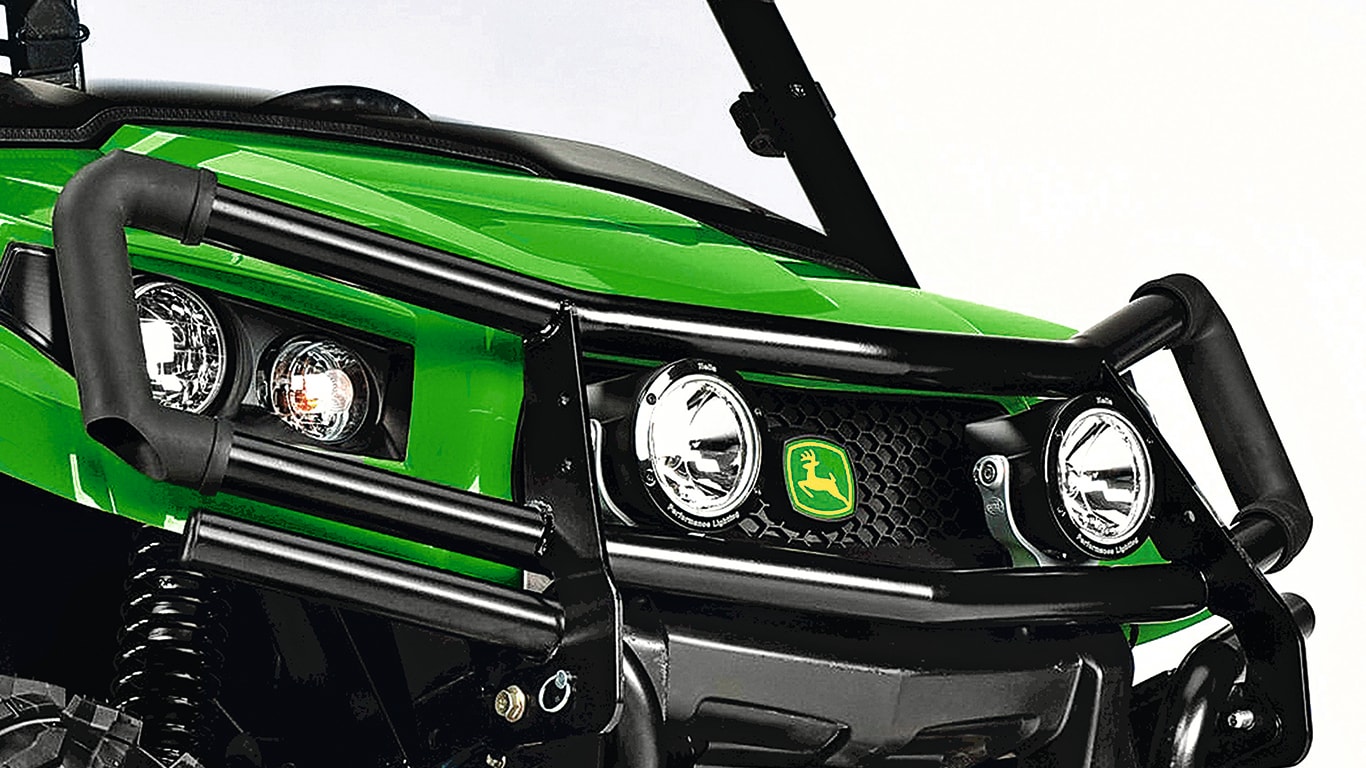 It features an advanced powertrain that provides plenty of torque and power, allowing it to tackle tough terrain with ease. The Gator 825i also comes equipped with a variety of attachments that make it perfect for plowing snow, including a snow blade and winch.
With this combination of features, the John Deere Gator 825i is the perfect tool for plowing snow quickly and effectively. Its four-wheel drive system provides superior traction on slippery surfaces, allowing you to confidently plow through even the deepest snow drifts.
Pros
High power and torque from its 812cc engine
On-demand true 4-wheel drive for improved traction and stability
Durable construction and a comfortable ride thanks to its independent suspension system
Large cargo box for hauling tools and equipment
Available power steering for easier maneuverability
Cons
Limited speed compared to some sports side-by-sides
The very heavy vehicle makes it tough to transport
---
Buying Guide
We will discuss various features, such as engine power, size, and accessories, so you can make an informed decision when it comes to selecting the best UTV for plowing snow.
Power and torque: Look for a UTV with a powerful engine and high torque to handle the heavy load of plowing snow.
4-wheel drive: A 4-wheel drive UTV will provide better traction and stability in snowy conditions.
Plow attachment: Look for an option that is compatible with a plow attachment, or consider buying one separately.
Durability: A UTV used for plowing snow should be built with durable materials and have a sturdy frame to withstand harsh winter conditions.
Cargo capacity: Consider the cargo capacity, as you may need to transport tools, equipment, or extra supplies when plowing.
Suspension: A good suspension system will help the UTV to handle the rough terrain of snow plowing and will provide a comfortable ride.
Additional features: The heater, windshield, and cab enclosure are some additional features that can make plowing in cold and snowy weather more comfortable.
FAQs
Q: What features To look for in a UTV for plowing snow?
When looking for a UTV for plowing snow, it is important to consider the size and power of the vehicle, as well as the quality and durability of the plow attachment. A UTV with high ground clearance, four-wheel drive, and a powerful engine will be better able to handle the demands of plowing snow.
Q: Can I use a UTV for plowing snow on a driveway?
Yes, a UTV can be used for plowing snow on a driveway. However, it is important to ensure that the UTV and plow attachment are powerful enough to handle the amount of snow on your driveway.
Q: Is it necessary to have a plow attachment for a UTV to plow snow?
A plow attachment is not strictly necessary for a UTV to plow snow, but it does make the job much easier and more efficient. Without a plow attachment, you would have to push snow out of the way manually.
Concluding Remarks
UTVs are becoming increasingly popular for plowing snow due to their versatility and maneuverability. When looking for the best UTV for plowing snow, it is important to consider factors such as size, power, and features.
The right UTV should be able to handle the job without sacrificing performance or safety. It should also have features that make it easy to use and maintain to get the most out of your investment. Among the options reviewed above each one of them is known for its special features.
For instance, if you are thinking of buying a UTV that comes fitted with tracks, then your option to go ahead with is Can-Am Defender HD10 with tracks. Similarly, if you are looking for an affordable option among the 5 reviewed above, then you could go for Kubota RTV X1100C.